Custom Home Designs
Ferntree Homes offers you the choice of custom designing your new home. If you can't find the perfect home for you or your family or just want to be different from all the rest, Ferntree Homes can help! We can custom design a home using your ideas together with our expertise to create a unique custom home to suit your needs and lifestyle.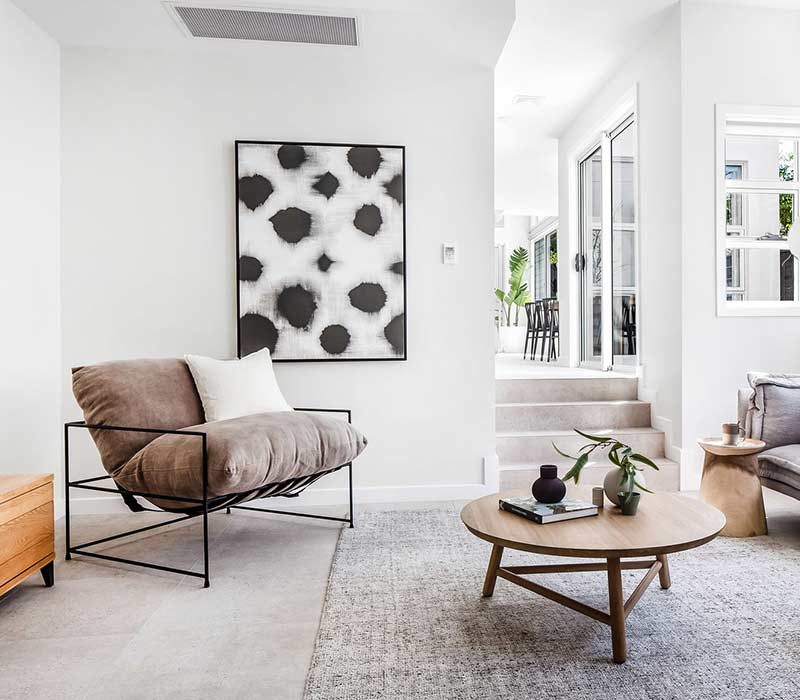 Our Sydney Custom Home Design Service
Many people believe that a custom home is way out of their budget range. The truth is a Ferntree Homes custom home design in the Sutherland Shire can be priced better than the standard built homes with a one size fits all approach.
Whether it's your new home or a renovation to your existing property, every Ferntree Homes custom design home is the result of our unique system, which combines innovation and quality design with affordable construction services.
A local and trusted team
Ferntree Homes has a team of in-house designers and specialist builders to take your individual ideas and vision and make them a reality.
From fine finishes to luxury living, we will take care of the entire process so you can relax and enjoy your new home. With precise attention to detail, rest assured that you will end up with a new home dreams are made of.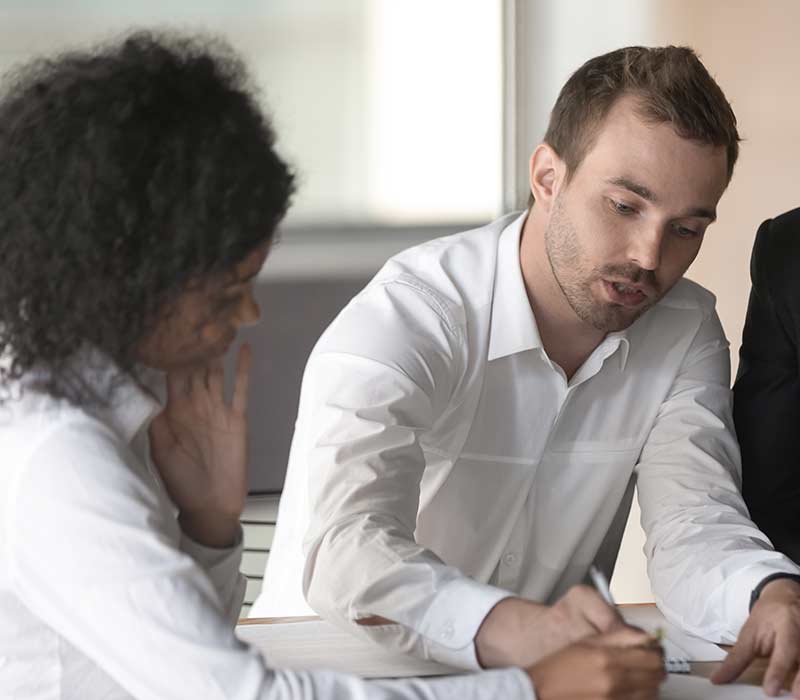 Why choose a Custom Home Design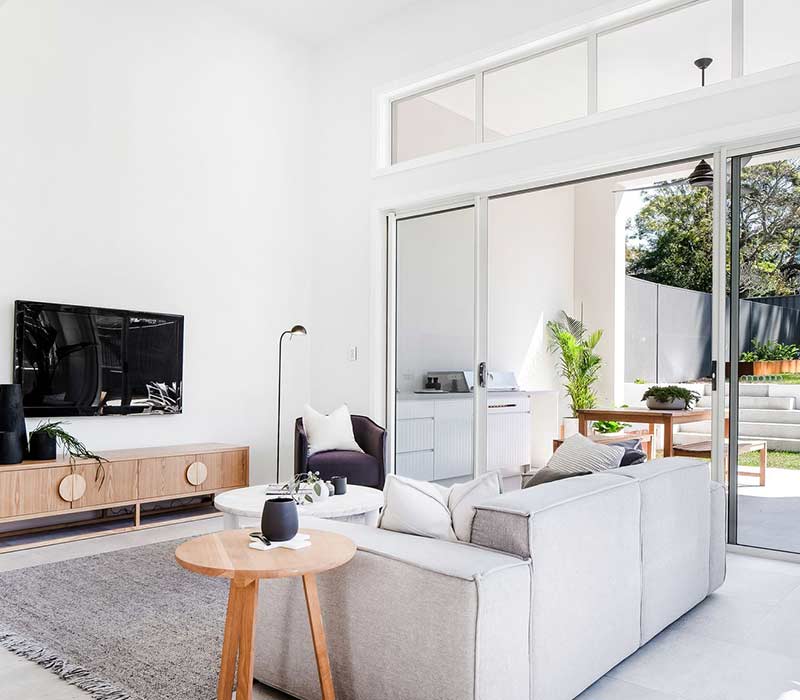 Custom Home Designs are built exclusively for you
There's no substitute for designing and building a custom home using your style, guidelines and decisions. With a Ferntree Homes custom home design you're not limited to just decorating rooms, your home will have your vision and be a place for you to express yourself in ways you never expected.
It starts with your vision combined with our Sydney custom home builders, who will professionally develop your ideas into reality. This project may have taken you years to begin, so why should you compromise when the ultimate goal is to create a custom home designed and built around you?
Sydney Custom Home Designs are made for your lifestyle
We all live differently from one another, so personalising your custom home design to your exact requirements is paramount. You may prefer to be outdoors most of the time, or prefer to entertain indoors, whatever your preference, the Sutherland Shire custom home builder's ultimate goal is to satisfy you.
You can choose to design a 100% custom home design or adapt from our inspirational home designs that our Sydney custom home builders have created. Our Sydney custom home builders will then build to high standards Ferntree Homes is known for.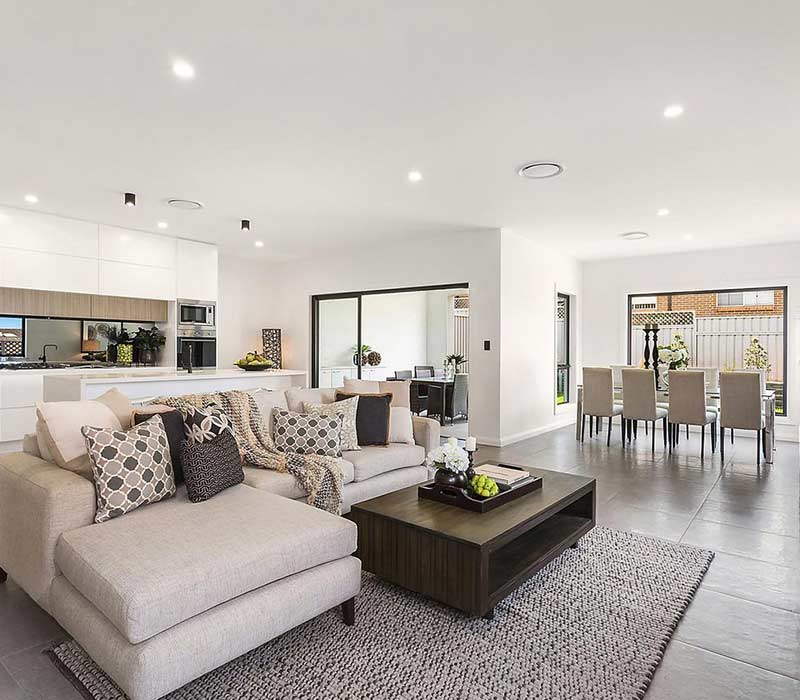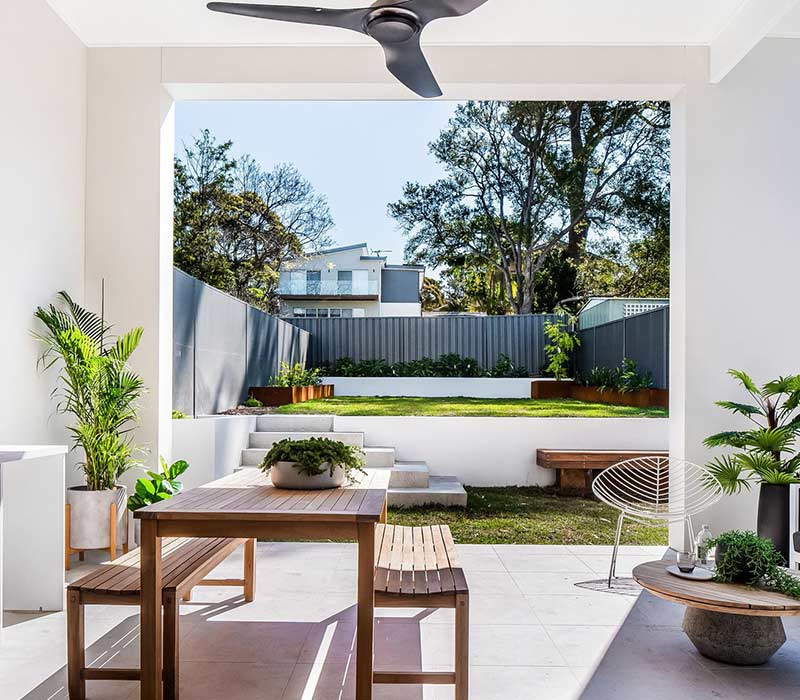 Our Sutherland Shire Custom Home Designs provided superior living & energy efficiency
Our Sydney custom home builders are trained in the highest standards of energy-efficient home design and have your family's comfort as a top priority. Our custom home designs are designed for lower energy bills and increased comfort regardless of design style or budget.
Enjoy the exciting process of a Sutherland Shire Custom Home Design
We aren't just building any home, we're building your home. Ferntree Homes has developed a collaborative system, with our Sydney custom home designers, and our highly trained Sydney custom home builders, which combines multiple client-side services to offer Sydney's best value custom home solutions in the industry.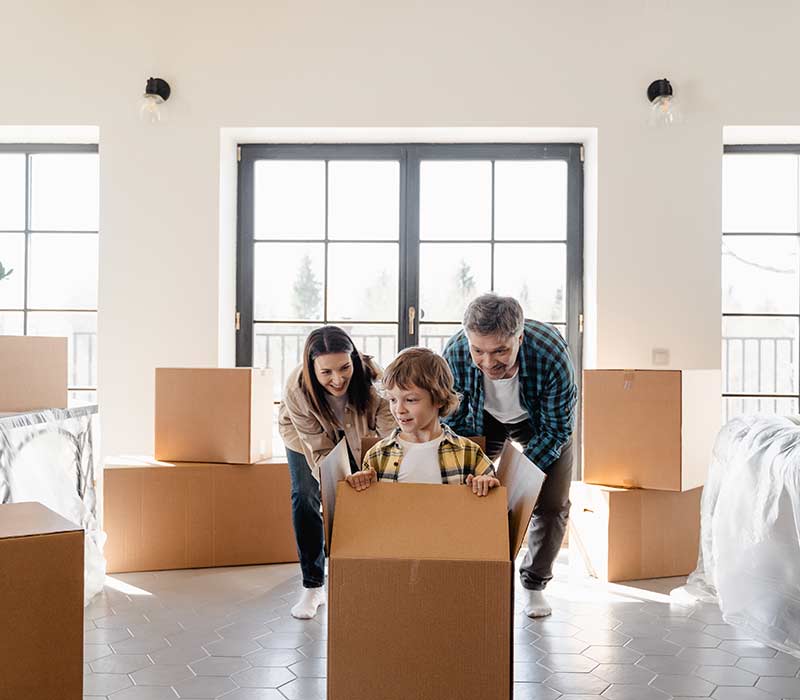 Talk to one of our friendly team today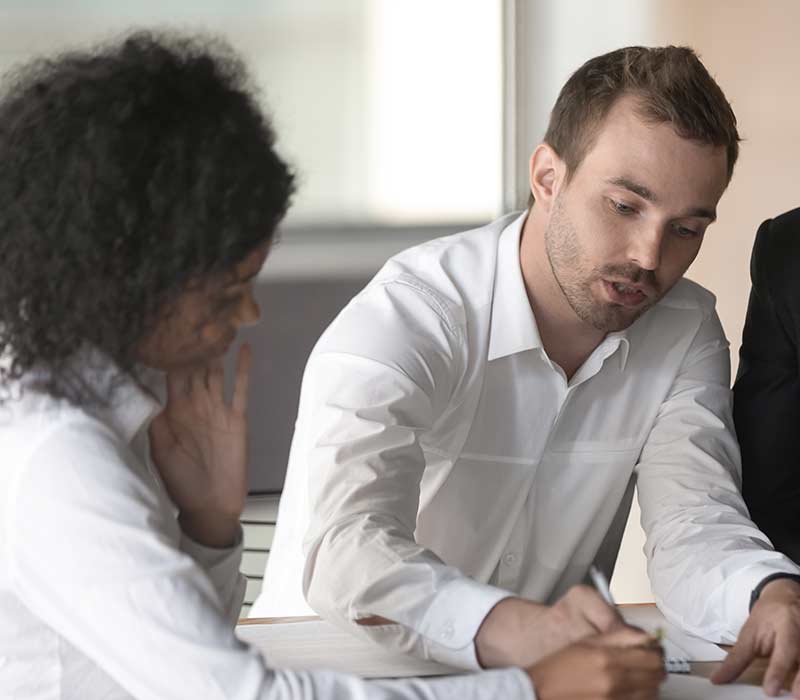 We start with a blank piece of paper
While many Sydney home builders will be quick to state they can build your custom home, true custom designs begin with a blank piece of paper, an on-site inspection and a list of questions about your lifestyle.
We understand that every block of land is unique, and through this initial consultation, we can give you guidance on how to maximise your site's potential and what will be involved in bringing your ideal custom home to reality.
On site inspections and discussions
The first step in designing your new home is to meet with one of Ferntree Home's custom home builders at your block of land.
We consider every aspect of the block, including the slope of the land, location of trees, access, storage space, existing structures, restrictions, natural site drainage and neighbouring properties.
Your new custom home will start to take shape as we discuss your lifestyle and plan for the best views, breezes, natural light and warmth – we understand what you want!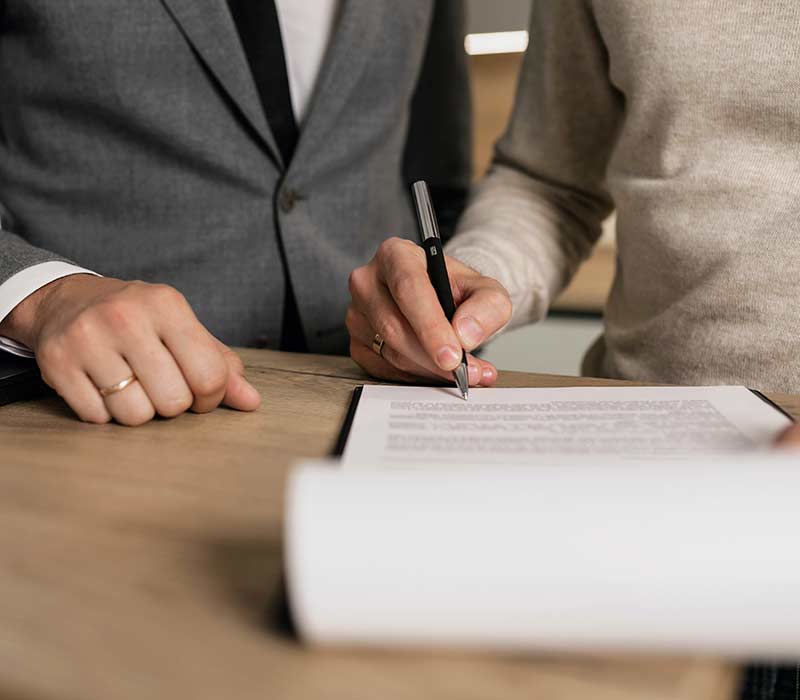 Comprehensive and meticulous management
We're here to guide you throughout the design and build of your new home so you'll have a pleasurable and rewarding experience with Ferntree Homes: from inspection and design, to managing the approval process on your behalf and bringing your custom home to life. We provide a comprehensive service that is unique and different to every other building company.
Our comprehensive process provides peace of mind that your home will be completed with precision, personal service and after-care.
Quality construction and finishes
The Sydney home builders at Ferntree Homes use the highest quality and most innovative building materials available to ensure a stellar finish for your custom home.
Our commitment to superior workmanship is clear in the smallest of details; in every smooth line and polished surface.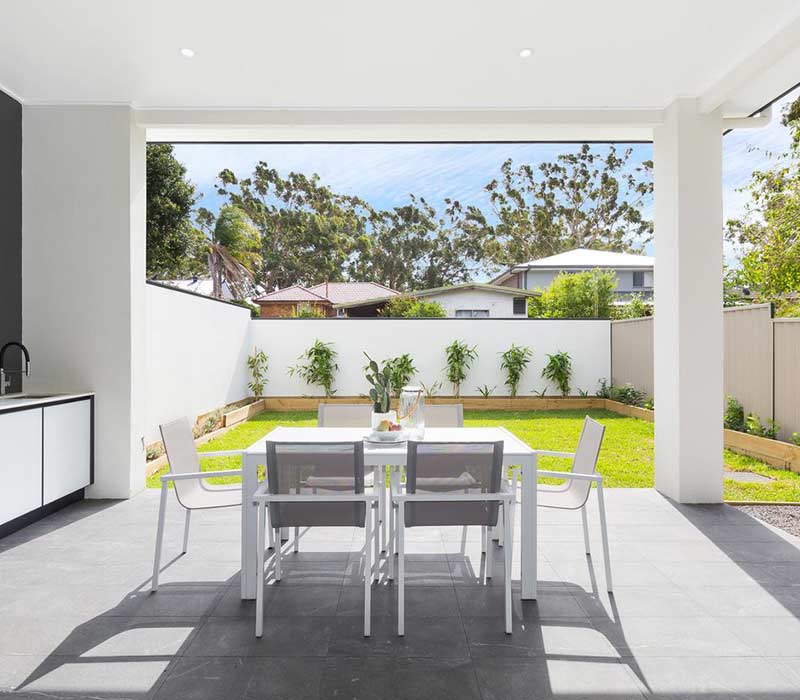 Outdoor renovations
If you're interested in creating a new outdoor room, the Sydney home builders at Ferntree Homes can help you build something fresh and exciting! This will not only give you more living/entertaining space, it will also add value to your home.
You may be looking for a specific outdoor project, or combining it with an indoor renovation. Either way, working with Ferntree Homes will provide a seamless, hassle-free process.
Talk to one of our friendly team today
What could you include in your custom home?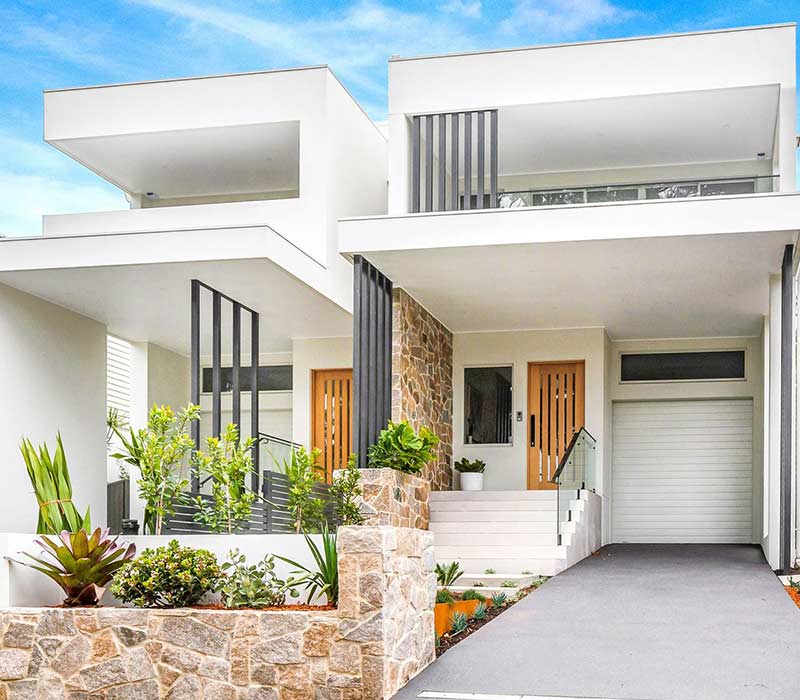 Unique entrance
When you're building a custom home in Sydney, a lot of time is usually put into the design of certain spaces – the kitchen, living areas, bathrooms and master suite typically get the most attention (understandingly).
The entry however is often overlooked and yet it is the very first thing that visitors see, in fact it's all that some people such as couriers will ever see, so consider putting some thought into what the entry area says about your custom Sydney home.
Entertaining area
When you're looking for somewhere fun to hang out with your friends, you often head off out to a fancy restaurant. However, what if you could get all the entertainment options that you need, right within your home?
Imagine the amount of money you will save and the number of parties you could throw at your own home! It doesn't matter how old you are, anyone can take advantage of a designated entertainment area within the house.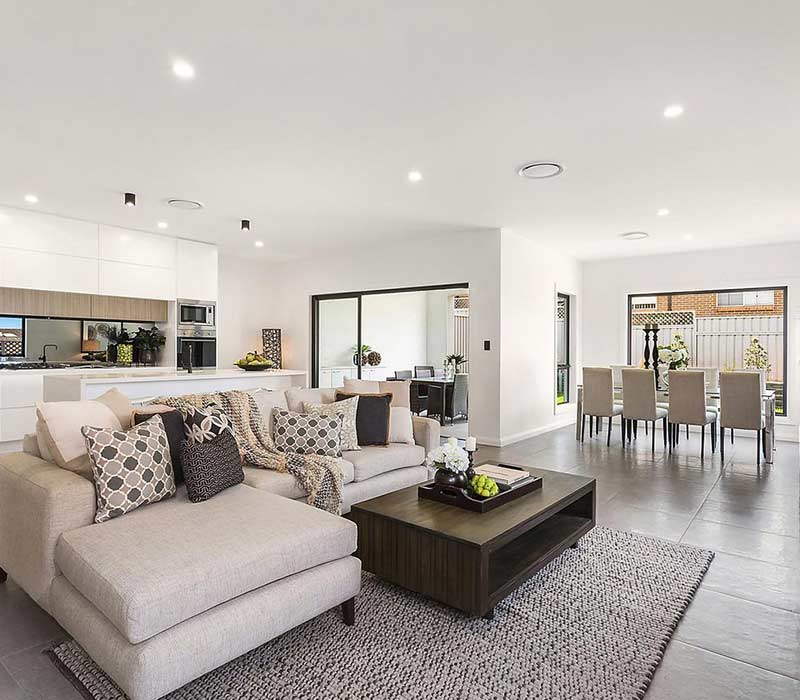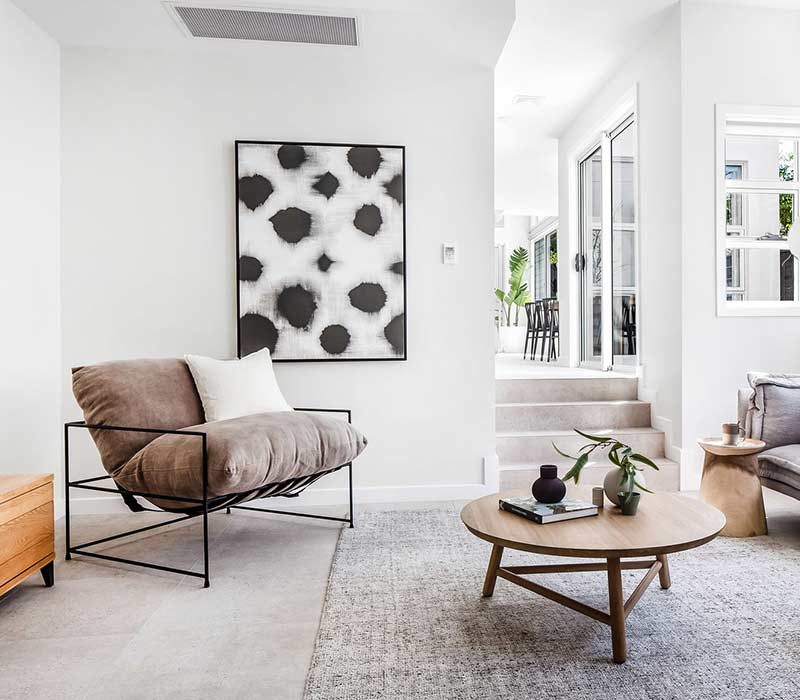 Home theatre
If you're into movies, sports, or video games then a home theatre system will bring an extra smooth and enjoyable feel to your custom Sydney home.
With home theatres, you can bring the cinema to your home; streaming your favourite movies, audio, and everything in between with a full cinema experience without having to step out of your home or deal with any crowd.
With a home theatre system included in your custom Sydney home, you can turn your home into a far more enjoyable space.
Open kitchen
Since open kitchens have no barriers or doors, it allows spaces to flow into each other, thereby making the home look more spacious than it is.
An open kitchen also creates a sense of informality and a friendly ambience. Here you can bond with family while you complete your kitchen chores.
Even when you have guests around, it creates a wonderful vibe where you can interact with them while working in the kitchen, so definitely consider this option when designing your custom home.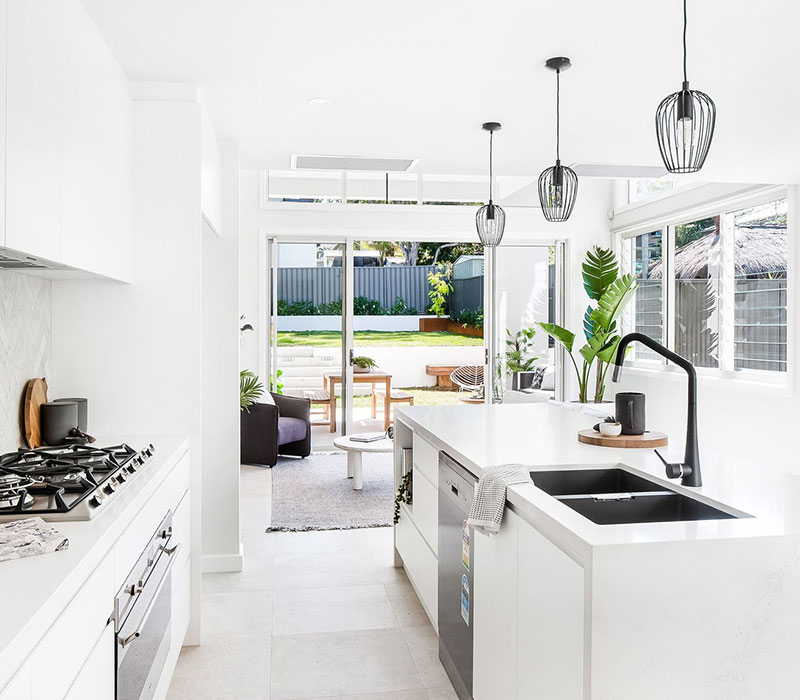 Talk to us about your new home
Got some questions or need some advice? Tap into our experience and get specialist advice from our friendly team.